I've been resisting baking anything pumpkin spice for a while now for many reasons which I wont bore you with. But since it's November and it's finally beginning to feel like fall in San Diego, I think it's appropriate for the pumpkin spice baking to commence.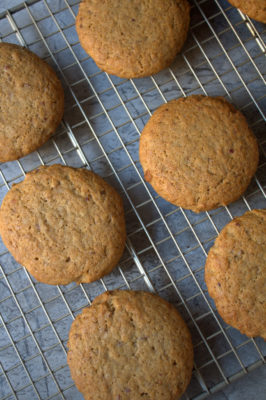 I'm not going to lie but I've been a lazy baker lately. I try my best to use whatever ingredients I have on hand just to avoid driving to the store. Sometimes my laziness leads to some of my favorite baked goods and these pumpkin spice cookies are no exception.
As I looked through my pantry I found everything I needed to make the cookie dough except no pumpkin puree. I scan through my spice rack and found pumpkin pie spice hmm…that will just have work.  
I grabbed it and hoped for the best.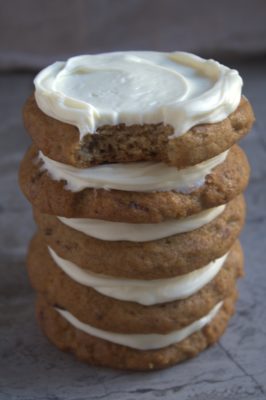 As the cookies baked the aroma of spices really got me excited for fall and Thanksgiving. The frosting to me is the best part…I love buttercream frosting, I think I have a problem.
Anyways… I added orange zest to the buttercream because it pairs so well with the pumpkin spice blend. It also tones down the sweetness of the frosting just a tad.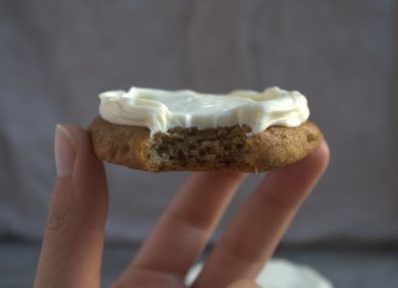 All in all, these pumpkin spice cookies may be simple but there's nothing better than these classic flavors.
Place the softened butter and powdered sugar in a bowl of a stand mixer and beat until smooth and completely incorporated. Add the vanilla and orange zest and mix. Add 1 tablespoon of milk and mix, if it's too stiff add more milk. Once the cookies have cooled, frost and enjoy!